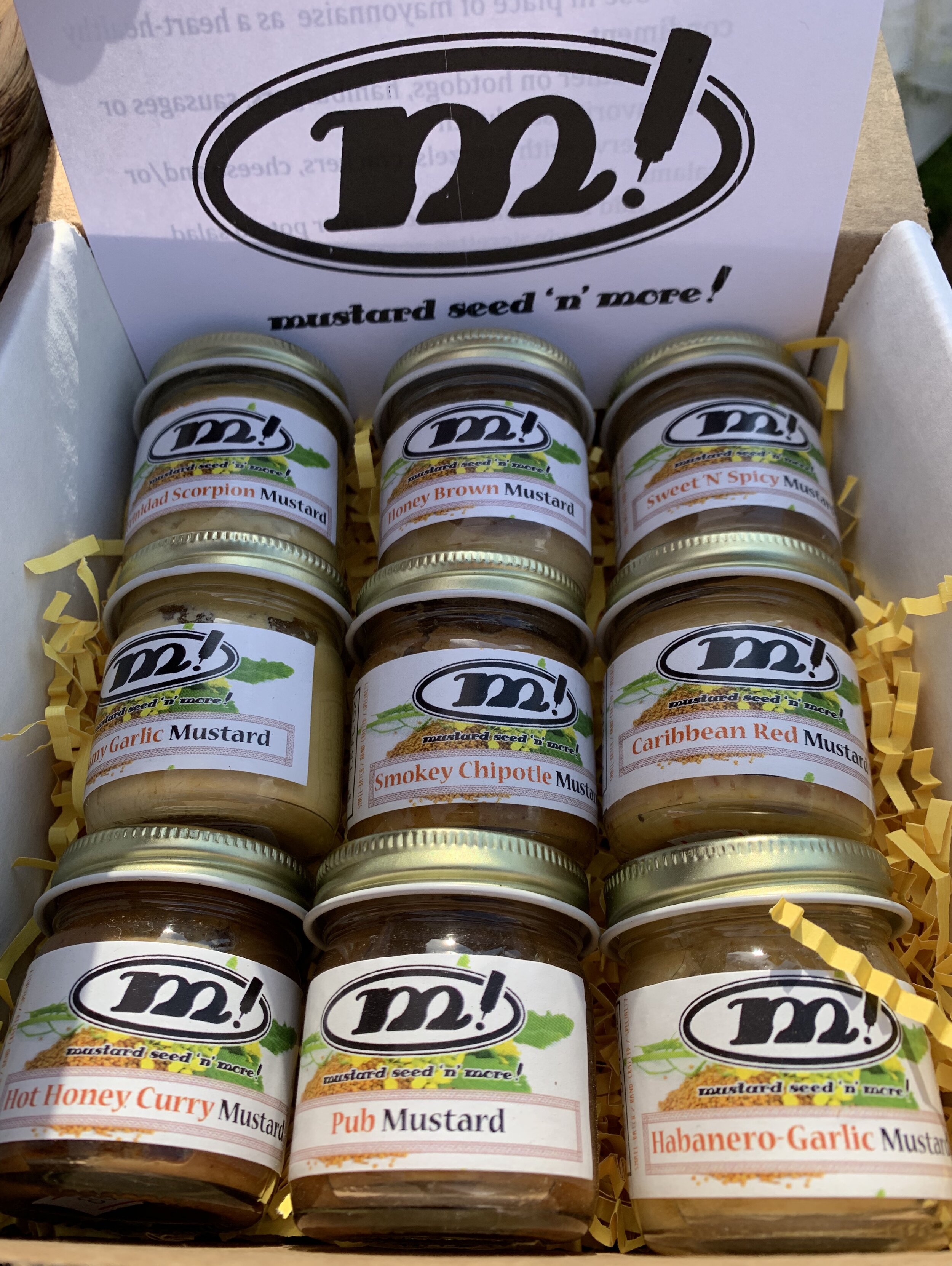 Mini Sampler Pack
Our Mini Sampler Pack allows you to 9 different flavors of mustard so you can find the ones that are right for you!
Mini mustard sampler pack
Not to sure what mustard is for you? Or just a fan of mustard and want to try them all? This is the solution!
Best Seller's Sampler Pack: Pub, Honey Brown, Horseradish, Three-of-a-Kind, Sweet 'N' Spicy, Creamy Garlic, Garlic-Jalapeno, Garlic Dill, and Honey Curry Mustard

Unique Sampler Pack: Pub, Garlic Scape, Horseradish, Three-of-a-Kind, Hot Honey Curry, Wasabi, Dillyishous, Garlic-Jalapeno, Smokey Chipotle Mustard

Sweet Mustard Sampler Pack: Pub, Honey Brown, Horseradish, Three-of-a-Kind, Sweet 'N' Spicy, Honey Curry, Dillyishous, Garlic Dill, and Garlic Scape Mustard

Garlic Sampler Pack: Garlic Dill, Garlic Scape, Chunky Garlic, Creamy Garlic, Garlic-Jalapeno, Habanero-Garlic, Three-of-a-Kind, Dillyishous and Sweet 'N' Spicy Mustard

Spicy Mustard Sampler Pack: Hot, Garlic-Jalapeno, Habanero-Garlic, Smokey Chipotle, Hot Honey Curry, Caribbean Red Habanero, Habanero-Ghost, Trinidad Scorpion Pepper, and Grym Reaper Mustard